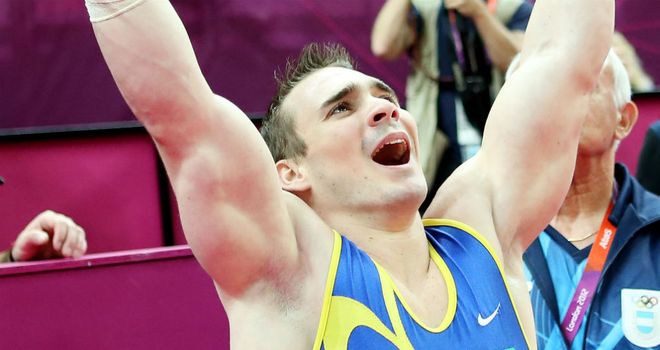 Arthur Nabarrete Zanetti: Took gold away from defending champion Chen Yibing
Brazilian snatches victory at the death in men's rings final
Brazilian gymnast Arthur Nabarrete Zanetti claimed a dramatic victory in the men's rings final at the North Greenwich Arena.
Defending champion Chen Yibing of China looked set to retain his Olympic title and led all the way through the competition after he performed first and scored an impressive 15.800.
Zanetti was the last man to comepete and powered to gold with a score of 15.900, with Italy's Matteo Morandi finishing in bronze medal position.
Iordan Iovtchev, competing in his sixth Olympic Games at the age of 39, scored 15.108 to finish in seventh position.
In the men's vault, South Korea's Yang Hak-Seon after scoring a huge average of 16.533 from his two vaults.
Yang was crowned Olympic champion ahead Russia's Denis Ablyazin who, claimed silver with Ukraine's Igor Radivilov winning bronze.
Great Britain's Kristian Thomas finished in eighth place despite a huge first vault as he failed to land his second to average a total of 15.533.