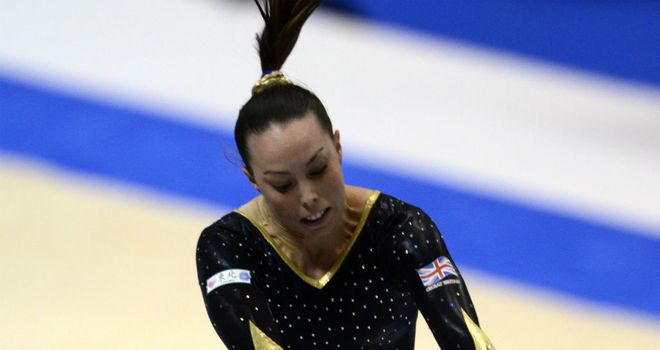 Beth Tweddle: chose only to compete on the bars
Beth Tweddle boosted her Olympic hopes with victory at the second trial event at Pipers Vale in Ipswich.
The three-time world champion has been sidelined recently by knee surgery, missing the European Championships, but she looked to be in decent form in winning the uneven bars event.
Tweddle chose only to compete on the bars, and although she only managed a score of 15.300, down on qualifying, that was enough to secure gold.
Jenni Pinches won the vault final ahead of Finland's Annika Uvikko and British team-mate Niamh Rippin.
There was also success for Jocelyn Hunt in the floor final and she grabbed second on the beam behind Spain's Ana Maria Izurieta.
Kat Driscoll looks set to represent Britain at London 2012 on the trampoline after winning the North West Gala in Liverpool, another trial event.
The result will be added to Driscoll's success at last year's World Championship, where she finished seventh to earn GB an Olympic place.