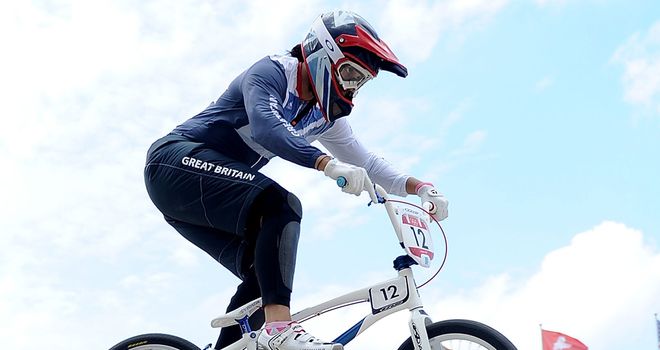 Shanaze Reade: Finished sixth in BMX final
Shanaze Reade finished sixth in the Olympic BMX final at London 2012 as Colombia's Mariana Pajon triumphed.
With Prime Minister David Cameron, his wife Samantha, Chancellor George Osborne and David Beckham all among the 6,000 crowd at the Velopark, Reade started poorly and could not recover as Pajon won, with Sarah Walker of New Zealand second and Laura Smulders of Holland third.
Reade crashed out of the 2008 Olympic final in attempting a gold-medal-or-bust manoeuvre and was among the favourites in London.
There was one run in the final and Reade was never in contention for the top place on the podium.
Focused
Reade said: "I'm pretty emotionless. I'm sure it will sink in, but the Olympic Games is the biggest platform you can race at and you've just got to give it your best.
"I just tried to stay focused and do my absolute best and today it just wasn't good enough.
"I've worked for four years for this and it's over. I've just got to pick myself up and come back.
"I did everything I could. It's fantastic everyone's come out and supported me. I'm just gutted I didn't get a medal.
"I didn't want to go too early on the start and mess up my chances.
"I backed back a little bit and by the time I did that, I was on the inside, so everybody was closing in and I couldn't come back from that."
In the men's event, British gold medal hope Liam Phillips came down on the penultimate berm and struggled to rejoin the field after he could not clip his foot back on to his pedal.