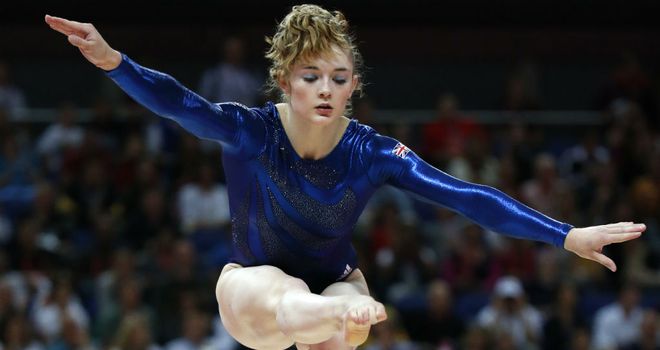 Jennifer Pinches: Volunteer work in Ecuador
Olympian Jennifer Pinches has called time on her Great Britain gymnastics career following Monday's 'Our Greatest Team' parade in London.
The 18-year-old, who was part of the five-strong British women's team at London 2012, confirmed the news on Tuesday morning via her Twitter account.
The teenager revealed that she is travelling to Ecuador for some travelling and volunteer work.
Pinches said: "I will no longer be doing competitive gymnastics in or for Great Britain.
"However, you can't get rid of me that easily! Got some exciting projects lined up soon and next year :D £hushhush for now tho.
Encouraging
"I'm sat at the gate ready to board my plane. Excited and happy reflecting on the past few weeks/months and what I've achieved.
"Can't thank all of you enough for encouraging me, supporting me and helping me through everything. Especially my close friends and family and everyone at British Gymnastics £iambg".
Pinches qualified to compete for Great Britain at London 2012 with City of Liverpool clubmates Beth Tweddle, Rebecca Tunney and Hannah Whelan, and fifth member Imogen Cairns from Portishead, near Bristol.
They finished sixth in the team final - Britain's best ever result in an Olympic Games.
Pinches is the first of the Team GB gymnastics squad to announce she will no longer compete for Great Britain.
Tweddle, the oldest member of the team at 27, has said that she will wind down her gymnastics career, Whelan and Cairns have not made their decisions public and 15-year-old Tunney is expected to carry on competing.