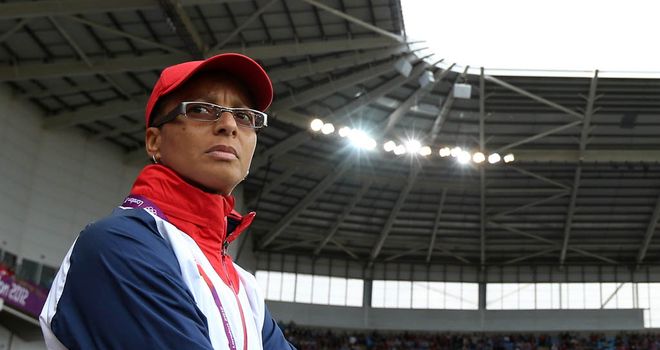 Hope Powell: encouraged by the support Team GB enjoyed at London 2012
The Football Association have dealt a blow to Hope Powell's wish for a British women's team to compete at the Rio Olympics.
General secretary of the FA, Alex Horne, said it was "unlikely" that the concept of a unified Team GB would be resurrected in 2016.
The men's and women's football teams qualified for 2012 by dint of host nation berths, but concerns over unifying the four home nations over the longer term meant GB's involvement was only ever billed as a one-off arrangement.
That did not stop women's head coach Powell from expressing her hope that a British team could compete in 2016 following her side's quarter-final loss to Canada.
Rio
Powell was encouraged by the support her team enjoyed during the London Games, which peaked with a 70,000-strong crowd for their final group game against Brazil at Wembley, however Horne admits the FA are set to quash the prospect of a rematch in Rio in four years' time.
Horne told the Times: "Within the men's game, it's not going to happen again.
"On the women's side I'm going to say it's unlikely, for the same reason.
"But you can understand why it's more compelling. Olympic football for women is the pinnacle."