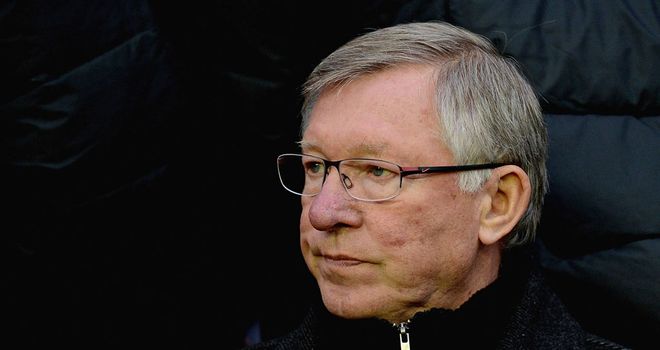 Sir Alex Ferguson: Could lose a number of players to the Olympics weeks before the 2012/13 season
Sir Alex Ferguson claims his pre-season plans at Manchester United could be thrown into 'utter chaos' by the 2012 Olympics.
It is possible that 12 Red Devils will be involved in the London Games this summer.
Ferguson feels the prospect of the likes of Wayne Rooney and Ryan Giggs turning out in a major competition so close to the start of the new Premier League season is 'ridiculous'.
United look like being the club hit hardest by the Olympic scheduling, with Stuart Pearce having drawn up a provisional list of 80 possible candidates for Team GB.
Ferguson could also lose Javier Hernandez to Mexico and David de Gea to Spain just weeks before the 2012/13 campaign gets underway, and he is less than impressed by the whole situation.
"It's ridiculous, utter chaos," he is quoted as saying in various newspapers.
Affected
"It's ridiculous, utter chaos."
Sir Alex Ferguson Quotes of the week
"I have no idea how badly other clubs are affected but I would imagine Tottenham will have a few, like Gareth Bale.
"Aston Villa have a lot of younger players as well - that is all Alex McLeish needs."
Ferguson claims that he has agreed with Pearce that none of the players that appear at this summer's European Championship will be a part of his Olympic squad.
Pearce is not due to name his final squad until after Euro 2012, when Rooney could play just one game due to his suspension from England's opening two group fixtures.
Pearce is allowed to select three over-age players in a squad otherwise consisting of players under the age of 23.
"We have agreed that any player who boards the plane to the European Championship in Poland and Ukraine will not be considered for selection to Team GB," Ferguson said.
"It's a sensible football decision when you consider the demands on players, and it now leaves no room for doubt for players and their clubs about next summer and the two major tournaments."
FA stance
The Football Association has also spoken out to reiterate that no player selected for Euro 2012 will go to the Olympics.
"Any player who travels to Euro 2012 with England will not be considered for the Olympic GB team," said Club England managing director Adrian Bevington.
"This position has not changed.
"The original long list of players was reduced to 80 players last week and a final 18-man squad will be announced very soon after the Euro squad is selected in May to assist player and clubs with their planning for next season.
"The list of 80 players does include players who are regulars in the England squad and they remain on the Team GB list until England's Euro squad is finalised.
"If they are selected for Poland and Ukraine they will not be available for the Olympics."