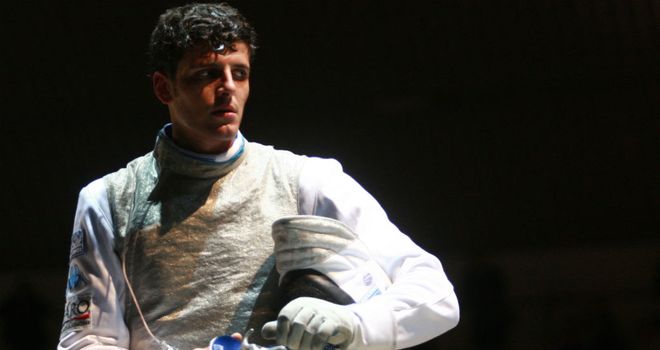 Andrea Cassara
Andrea Cassara began fencing when he was five-years-old, as the fencing club was close to his house, with foil the only weapon practiced in it.
Ranked No.1 in the world as he heads to London, the Italian prospect has plenty of Games experience behind him. At the 2004 games in Athens, Cassara won gold in the team event and bronze in the foil individual.
However, he suffered disappointment in 2008 at the Beijing Olympics, despite being one of the favourites to take the title.
He lost 15-14 in a quarter-final match against China's Zhu Jun. There was also no team foil event so it meant that the Italian star left the Games with no medals.
This will be a driving force behind his quest for glory this summer in London, as he aims to win two gold medals.