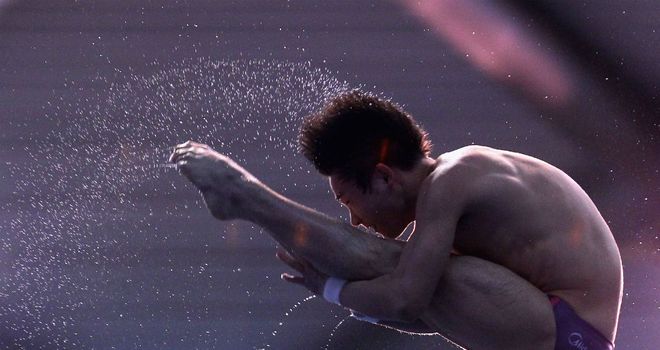 Qiu Bo
The Chinese diver, competing in his first Olympics, is the hot favourite for gold in London.
The world number one diver, who won gold in the 10m platform individual and synchronised competitions at the World Championships in 2011, is in great shape heading into the Games.
The extent of Bo's skill comes in the fact that in the 2011 FINA Diving World Series in Beijing he scored an amazing 25 perfect 10s to record an historic score of 609.20.
The 19-year-old edged Tom Daley to the World Junior title in 2008, and the two have had a few major battles since, with their biggest yet to come this summer.
Qiu was in contention at the 2009 World Championships when he messed up his final dive, and Daley swooped to claim gold.
However, he made amends by taking the title two years later, and he has gone on to record some flawless performances since, but the doubt that he can faulter under pressure will remain until he takes Olympic gold.
With the Chinese divers well-known for their extreme hard work and commitment to the sport, Bo should be in great condition going into London.
With China taking a clean sweep of eight gold's at this year's World Cup at the London Aquatics Centre, all eyes will be on the team as they are expected to make many podium appearances this summer.