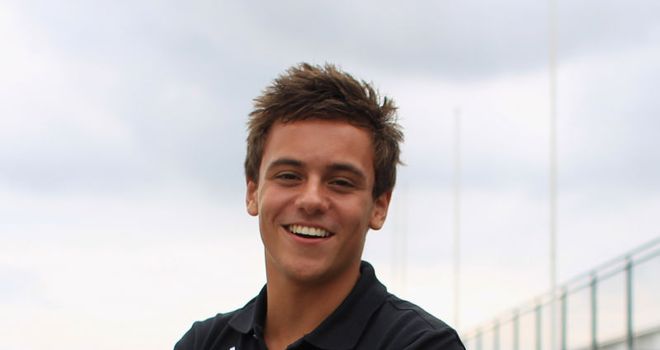 Tom Daley
Having performed the dive that officially marked one year to go until the London Olympics, Tom Daley is now fully focused on his golden ambition, despite a turbulent year for the young athlete.
Daley, 17, began swimming aged three and diving at seven, at his local club in Plymouth. His raw talent was visible from an early age and with the support of his parents and coaches Andy Banks and Peng Li, he was able to make an impression on the diving world.
Sadly, Daley's father Rob passed away earlier this year, yet he remains focused and aims to win gold at the Olympic Games in London in memory of his most passionate supporter.
Since Daley's emergence onto the senior diving scene, he has continued to make and break records, having never been beaten in his age group at any National Championship event.
He was just 14-years-old when he represented Great Britain at the 2008 Summer Olympics in Beijing. Not only was he Britain's youngest competitor but he was also the youngest of any nationality outside the sport of swimming and the youngest to participate in a final.
His greatest achievement to date came in 2009 at the World Championships in Rome, becoming the youngest ever British world champion in any sport.
Then in 2010 at the Commonwealth Games in Delhi, Daley won gold in both the 10m Platform and 10m Synchro events with partner Max Brick, despite an injury-ravaged year. In the individual event, Daley gained 10s from all seven judges.
After a busy and unsettling start to 2011, Daley was still able to sit his AS-Levels and reached the final of the 10m Platform final at the World Championships in Shanghai.
The three-times BBC Young Sports Personality of the Year winner finished fifth in the final and along with partner Pete Waterfield, secured two places for Great Britain at the Olympics in 2012.