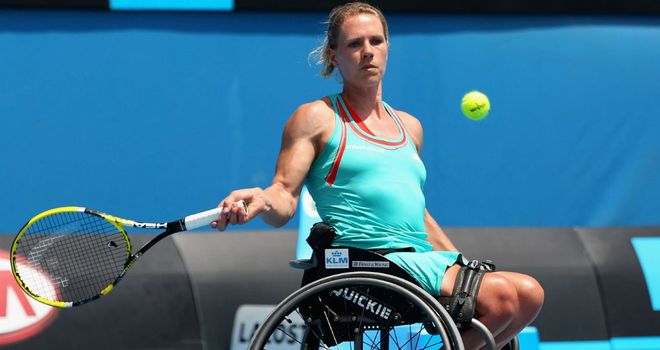 Esther Vergeer
Esther Vergeer is one of the most well-known wheelchair tennis players and has been a source of inspiration for Paralympic sport as a whole for many years.
Having been the world number one for over 10 years, longer than any other tennis player in history, the Dutchwoman is looking to have continued success in London.
It was at the Sydney Paralympic Games in 2000 that she first appeared on the Paralympic stage. She beat compatriot Sharon Walraven in the singles final as well as also grabbing doubles gold with Maaike Smit.
This double feat was repeated in Athens in 2004, with Smit again her partner in the doubles.
Then, four years ago in Beijing, she collected another gold and silver.
Such success has set the precedent for the London Games this year, with Vergeer one of the most inspirational role models to wheelchair users.