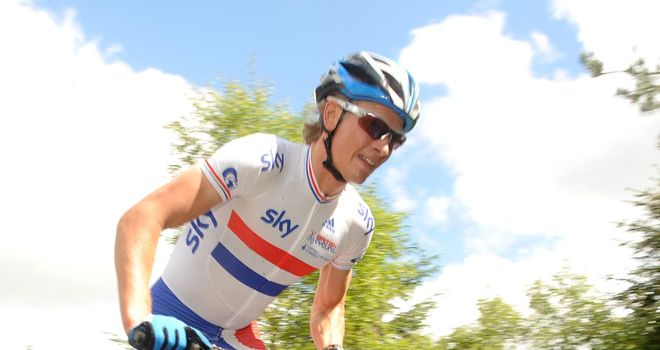 Liam Killeen: Aiming to improve on a fifth place finish in Athens and seventh in Beijing
Liam Killeen is looking to record his best-ever Olympic Games finish in the London 2012 mountain bike event at Hadleigh Farm on Sunday.
Killeen finished fifth in Athens in 2004 and seventh in Beijing four years later and is looking forward to competing in a major event in front of a home crowd following his experience at the Manchester Commonwealth Games in 2002.
The 30-year-old from Malvern believes the home crowd will give him a boost as he seeks is an Olympic best result in Essex as one of 50 riders going for glory.
"I find the home crowd gives me a boost," Killeen said.
"I had the opportunity to race at the Commonwealth Games 10 years ago in Manchester and I can still remember it now - I had goose bumps going up all the big climbs. It lifted me big-time on that day."
Regarding his previous Olympics near-misses, he added: "You think 'what if?' but under the circumstances I think I achieved pretty decent results.
Hold up
"In Athens, at my first Games, I was fifth after a bit of a hold up on the first corner, and then in Beijing I was in medal-winning shape but unfortunately had a crash.
"I caught one of the marking posts right at the start of the race, so that set me back.
"But every race is different and I'm going to be vigilant at the start. I feel the last five or six weeks' training has gone very well and now I'm just looking forward to it. Hopefully I will achieve a result I'm happy with."
France's Julien Absalon enters the race having won the last two Games, but Nino Schurter of Switzerland and 2011 world champion Jaroslav Kulhavy of the Czech Republic are big threats.
Absalon led a French one-two in Beijing and the silver medallist Jean-Christophe Peraud has returned to the dirt track after a 44th-placed finish in the Tour de France on July 22, including second place on stage 12 behind David Millar.
France could dominate, with world Under-23 champion Julie Bresset a contender in the women's race.
Gunn-Rita Dahle Flesjaa of Norway won in Athens in 2004 and should challenge world champion Catharine Pendrel of Canada, but defending Olympic champion Sabine Spitz of Germany is yet to find form this season, placing a best of sixth in the World Cup rounds.