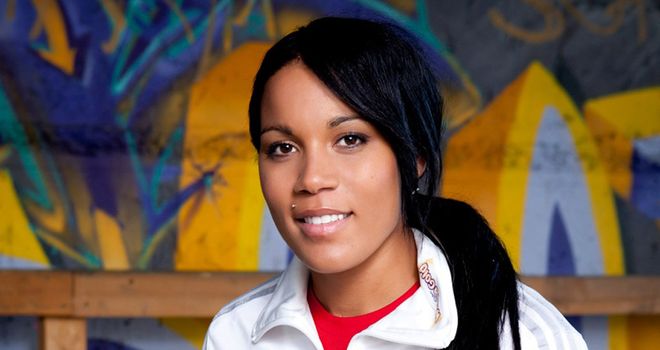 Shanaze Reade
Growing up, Reade was a hyperactive child who wanted to have a go at a wide range of sports and activities, which then led to her passion of BMX cycling.
The 23-year-old competed in her first World BMX Championships when she was just 13 and has grown in strength, precision and determination ever since.
Making her first senior appearance at the World Championships in 2007, Reade claimed the Women's Senior UCI title, an accolade she has now won three times.
She has also won two team sprints at the World Championships but has suffered disappointment on the global stage too.
At the 2008 Olympic Games in Beijing, the Crewe-born favourite crashed out in the final after clipping the wheel of winner, Anne-Caroline-Chausson from France.
This frustrating performance caused a setback for Reade and she has only recently found her impressive form again.
Her return to success was highlighted at the 2012 test event in August last year. She won the BMX World Cup (which was preparation for the Games) and feels the experience can only help her as she gets to know the Olympic circuit as well as she can.
As described on her Twitter page, Reade is blessed with 'The power of a Jamaican, luck of the Irish.' Such attributes can only help her as the Olympic countdown continues and the chance to put the upsets of 2008 behind her arrives.