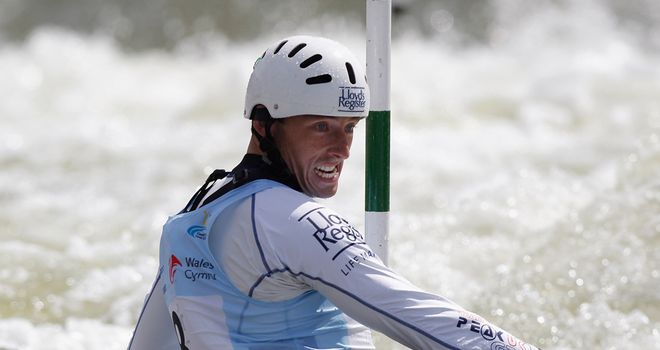 David Florence
Having started out canoeing in 1996, David Florence entered his first slalom race in the K1 in 1997. His father was a former Scottish canoeing champion and, aged 14, David also got involved with the sport.
He then switched to paddling C1 in the summer of 1997.
Coached by Mark Delaney, the GB hopeful is a men's C1 and C2 slalom canoeist and is due to compete for Team GB at the London 2012 Olympics in both events.
Medals
At the Beijing Olympic Games in 2008, he won the silver medal. He is also the World Cup series champion and is consistently moving up the ranks in canoe slalom.
It was in 2009 that he also began competing in C2 with Richard Hounslow and in 2010 won both World and European Championship bronze medals.
At the World Championships in 2011, he was a member of the C2 Team that won bronze and then gold at the 2012 European Championships.
In the 2012 World Cup series he won gold in both the C1 and C2 in Cardiff and silver in C1 at World Cup 3 in La Seu d'Urgell.
He is currently ranked world number 1 in C1 and is one to keep a close eye on when the competition begins at the Lee Valley White Water Centre this summer.