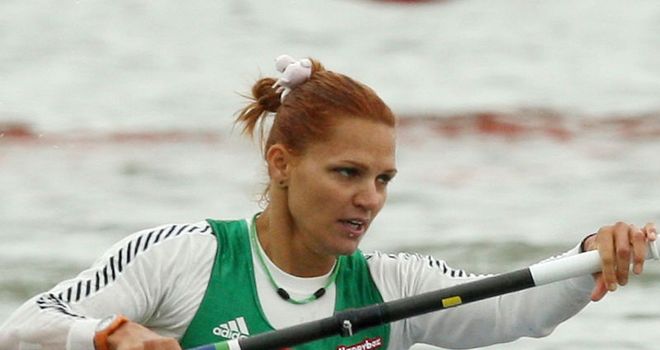 Katalin Kovacs
Hungarian veteran Katalin Kovacs will be paddling in a fourth Games in London and will arrive with six Olympic medals already tucked away in her trophy cabinet.
Kovacs will be 36 by the time London comes around but any talk of her star fading was rubbed out by a triple gold medal performance at the 2011 European Championships in Belgrade.
An expert at flat water canoeing, now known as canoe sprint, Kovacs has won medals at every distance from 200m up to 1000m, but all her Olympic titles have come at the 500m distance.
Kovacs has won two medals at each of her three Olympics, four silvers and two golds, although none of those have come in the individual events.
Along with Natasa Janics, they have won back-to-back Olympic titles in the K-2 500m event, and will be bidding for a hat-trick in London, whilst also looking to go one better in the K-4 event after three successive silvers.
Kovacs has won 38 medals at the World Championships ahead of the 2011 edition and she is tied with the legendary Birgit Fischer on that mark and has the chance to surpass her in August.
Kovacs and Janics have won the Hungarian Sportsteam of the year three times, in 2005, 2006 and 2010, while Kovacs won the individual Sportswoman of the Year title in 2002 and 2003.