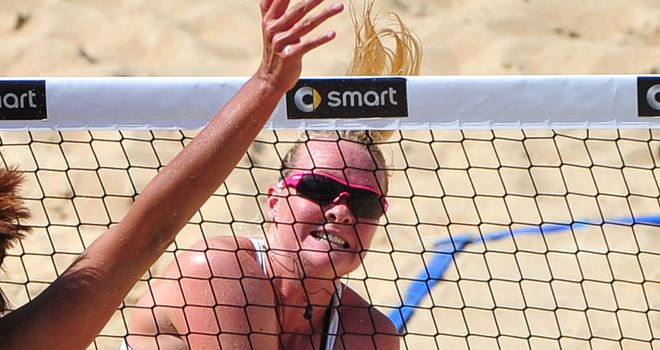 Shauna Mullin
Shauna started with indoor volleyball, the same as her playing partner Zara Dampney. She then moved to beach volleyball whilst living in Malaysia as a youngster.
She moved to Edinburgh, Scotland in 1999.
She also represented Britain in indoor and beach volleyball at two separate World University Games.
It was in 2009 that she forged her current partnership with Dampney, with the pair rising from 80th to 36th in the world rankings during their first season.
The duo were also the highest placed British finishers at the World Championships in 2011 finishing 17th.
The sport looks set to be a huge hit in London this summer and Mullin, along with Dampney, will be looking to prove what they can do in front of a home crowd.