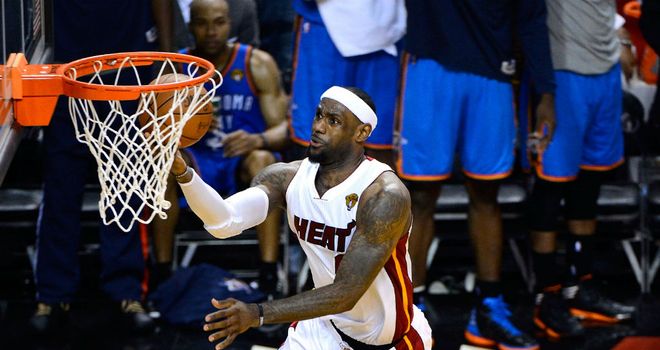 LeBron James
From an early age, LeBron James showed wonderful instincts for the sport of basketball.
When he was a young child, his mother Gloria gave him a miniature hoop and ball, from which his passion developed.
James spent the first seven years of his professional basketball career with the Cleveland Cavaliers and is now a forward for the Miami Heat, having joined them in the summer of 2010.
Title
He is an eight-time NBA All-Star and three-time NBA most valuable player.
It was in 2012 that he led the Miami Heat to the NBA title, winning the Finals MVP in the process.
Along with Deron Williams, Kobe Bryant, Carmelo Anthony and Chris Paul, James will return for another bid for Olympic gold in London, after the team won the title at the 2008 Beijing Games.