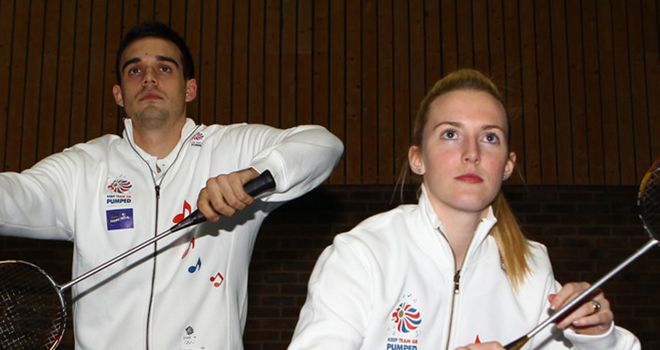 Chris Adcock and Imogen Bankier: Edging closer to London 2012 qualification
Britain's Chris Adcock and Imogen Bankier edged closer to Olympic qualification with a dramatic win over their rivals for a place at London 2012.
The Anglo-Scottish duo survived three match points to see off Nathan Robertson and Jenny Wallwork 19-21 21-11 25-23 in the second round of the mixed doubles at the Swiss Open in Basel.
Adcock and Bankier, up to 14th in the latest world rankings published on Thursday, settled the 68-minute contest on their second match point.
It is likely the pair placed the highest in the May 3 world rankings will be selected for Team GB at the others' expense.
Robertson, who won a silver medal at the 2004 Olympics, and Wallwork are 17th in the new rankings.