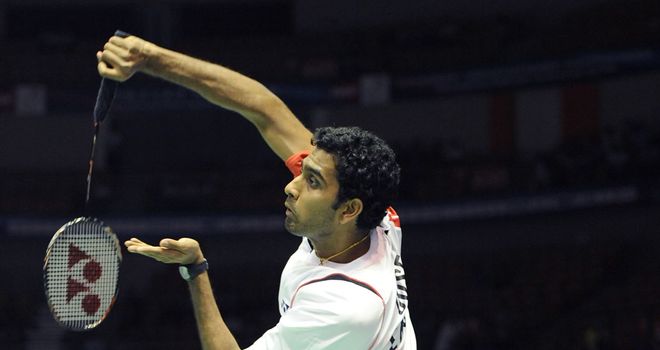 Rajiv Ouseph
Rajiv started playing badminton at the age of nine and currently represents England as the No.1 Singles Player.
He was introduced to badminton by his coaching father and competitive rivalry with his older sisters.
In the junior English national circuit he has won all the singles titles from the ages of under 13 to under 19.
At the age of nineteen, he won his first senior cap for England in the Thomas Cup.
He also represented England in the Sudirman Cup where he was the youngest player in the English team.
World ranking
The promising British athlete also won the Senior National Singles title five times in a row at the English National Badminton Championships from 2008 to 2012.
In 2011, Ouseph achieved a career best world ranking of 11, by winning several European circuit tournaments and the US Open tournament. His other notable wins came in the Canadian Open, French Open, Irish Open, Scottish Open and the European Circuit Finals.
At the Commonwealth Games in Delhi in 2010, Ouseph won the silver medal in the Men's Singles Individual Championships and the bronze medal in the Team Championships.
Having now been selected for the Team GB squad at London 2012, Ouseph is looking in good shape to be in with a chance of making the podium this summer.