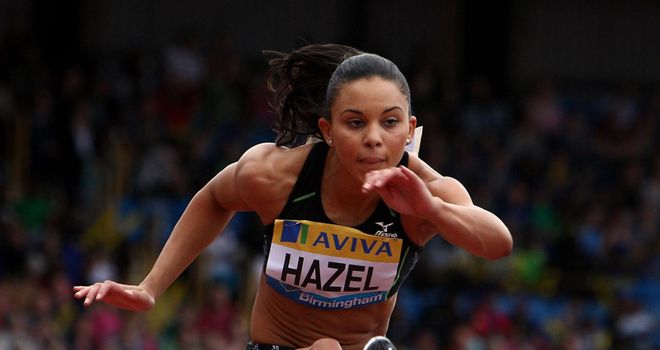 Louise Hazel
With numerous appearances for the Great Britain and Northern Ireland athletics team since she was 15-years-old, Louise Hazel is now very much on the radar for success at this year's Olympic Games.
The Birchfield Harrier gained her senior debut in 2006 at the European Championships in Sweden. She finished both the 100m hurdles and 200m in personal best times and found herself placed as the 11th best British heptathlete ever.
However, after this encouraging start to her career, the following year, Hazel was plagued by injury, which meant she missed out on the opportunity to compete at the 2008 Olympic Games.
The 26-year-old, who trains six times a week at Birmingham's High Performance Centre, bounced straight back though, with 2009 a great year for the aspiring Olympian.
She gained a personal best heptathlon score which led to her attending the World Championships in Berlin, where she finished in 14th place.This was a great leap forward for the London-born athlete after the disappointment she had suffered the previous year.
Hazel truly announced her presence on the world sporting stage in 2010 at the Commonwealth Games in Delhi. She became the Heptathlon gold medallist with 6156 points - setting a remarkable personal best.
In 2011, she secured the 'A' qualifying standard for the Olympic Games and is now training harder than ever in order to be in contention for a podium finish this summer.