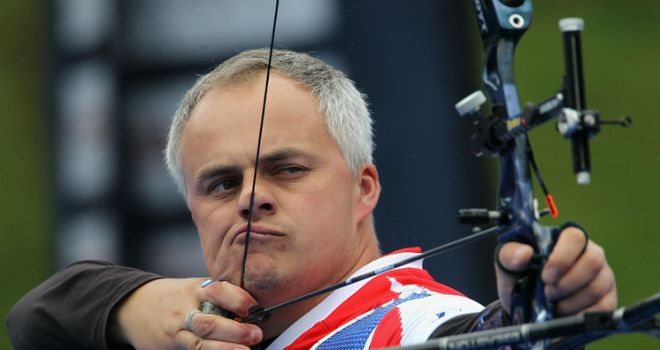 Simon Terry: His London 2012 spot is already secured
Great Britain's Archery performance director Sara Symington has hailed Simon Terry, Larry Godfrey and Alan Wills for their gold medal showing in Turkey.
The trio secured top spot in the team event at Sunday's World Cup competition in Antalya, Turkey, defeating a strong India side 222-211 in the gold medal match.
It was Great Britain's first win over their Indian counterparts for five years and a timely boost ahead of the London Olympics this summer.
Terry and Godfrey are already assured of their places at London 2012, with the team due to be confirmed at Lord's this Wednesday, while Wills is expected to beat Michael Peart to the final discretionary place.
Fantastic finale
Symington said: "It was an outstanding performance from the guys, and we're all as proud of them as they should be of themselves.
"They shot brilliantly, first to get to the final and then in the gold medal match itself. This has been a great week, and it's a fantastic finale."
Naomi Folkard and Amy Oliver topped the selection shoot standings for the female Olympic team and should be joined at Lord's by Alison Williamson, who is on track to appear at her sixth Olympics.