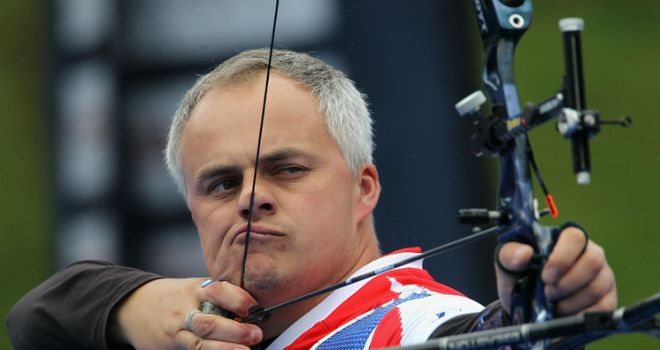 Simon Terry
Terry won individual and team bronze medals as a 19-year-old at the Barcelona Olympics in 1992 before quitting shortly afterwards.
He had been firing arrows since the age of eight and devoted his teenage years to the sport before becoming disillusioned in the wake of his Barcelona heroics, where he was the first Briton to win an Olympic archery medal for 84 years.
Terry became a lorry driver and his bow continued to gather dust until 2004 when he was tempted into making a comeback.
Within a year the 'Silver Fox' was back in the Great Britain squad and confirmed his return to the top level with a team silver at the 2007 world championships.
The Scottish-born, Grantham-based archer qualified for his second Olympic Games in Beijing in 2008, where he was seeded seventh but suffered a surprise defeat in the first knockout round.
Terry remains driven by the chance to compete at a third Olympics on home soil and showed he remains a medal prospect by winning the European Grand Prix in 2011.