NFL: Sky Sports' Kevin Cadle previews New Orleans Saints @ Carolina Panthers
The Carolina Panthers host the New Orleans Saints in Sky's opening match on Sunday.
Last Updated: 18/12/13 5:08pm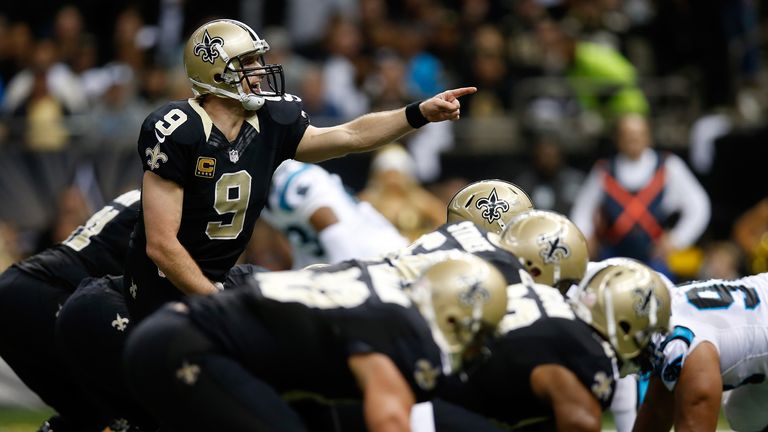 Both teams come into the contest with 10-4 records and neither can afford to lose ground in the race for a place in the post-season.
The Saints were stunned by the St Louis Rams last time out while the Panthers were victorious last weekend after toppling the New York Jets 30-20. Here our NFL expert Kevin Cadle previews the showdown...
New Orleans Saints @ Carolina Panthers - live on Sky sports 2HD 5.30pm
The New Orleans Saints beat the Carolina Panthers only a couple of weeks ago by a scoreline of 31-13, but that was in New Orleans where it is like a fortress for them.
The Saints aren't one of the best teams in the NFL when you talk about having to take to the road and here they are in Carolina. New Orleans have just not been a very good road team.
This should be an exciting ball game, a game that Carolina almost has to win because neither of these teams are guaranteed a play-off position.
Whoever loses this game has to fight for a wild-card position - you've got San Francisco playing extremely well and the Arizona Cardinals who are nipping at the heels of everyone.
Nothing is guaranteed with two games to go. That's the great thing about it and looking at the whole scope of the play-off picture in the NFC, only the Seattle Seahawks are guaranteed their positioning as far as what's going to happen if the play-offs were to start right now.
I think this game is going to be won in the quarterback position - Cam Newton v Drew Brees - and how well the quarterbacks play in this game. The defences of both of these teams have been up and down recently.
Carolina's defence is ranked as one of the top defences in the NFL throughout the season, but the last few weeks they've been inconsistent, as have the New Orleans Saints.
The quarterbacks can take care of the ball, keep the team moving and keep the clock moving to help keep their defence off the field. That's what's going to decide the game.