NFL: Sky Sports' Kevin Cadle previews New England Patriots @ Miami Dolphins
Two teams with eyes for post-season football go head-to-head as the Partiots battle the Dolphins.
Last Updated: 16/12/13 6:02pm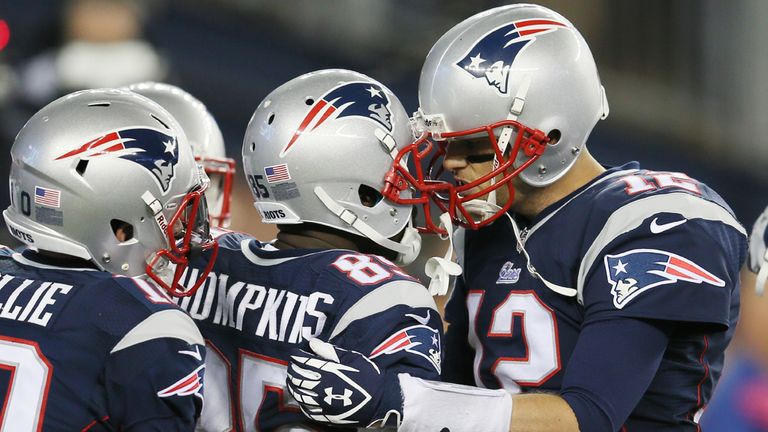 The Patriots need a win to remain in the hunt to become top seed in the AFC, while the Dolphins need to see off Bill Belichick's men to stay in the wild-card hunt.
The Patriots will be without star tight end Rob Gronkowski for the remainder of the season. How will New England cope with yet another serious injury blow? Our NFL man Kevin Cadle can't wait for a mouth-watering showdown in our first Sunday game this week...
New England Patriots v Miami Dolphins - live on Sky Sports 2HD 5.30pm
The Patriots have had bad injury news the entire season. Tom Brady has done a tremendous job with the receiving core that he has.
If you look at Tom Brady and the New England Patriots his top five guys from catching passes last season are not with the team and will not be on the field from here on out.
You can't take your eyes off of Tom Brady and what he can do. He's a master at the end. Bill Belichick he basically plays a chess game as well as anyone who's ever played a chess game from a coaching stand point.
When you have the New England Patriots playing it's not over until the fat lady sings and blows the horn a couple times.
They had Gronkowski, he came back played a few games for them because he had to miss the first six or seven games because of all the surgeries and injuries that he had.
Now he goes down with an ACL injury that will put him out for the rest of the season. But they have still been able to maintain without him and without the rest and I think their coach Bill Belichick has done a tremendous job of the next man up.
Somebody goes down and preparing the next player, so when his opportunity comes he can do what is necessary to help them win a football game.
Miami - their coach Joe Philbin has done a tremendous job as well because they've had all the problems with Jonathan Martin, that episode that went on with their team.
So he's pulled that team together and got them back in the hunt. They right now are in a great position to get a wild-card place.
Kev's Call: For both teams it's mandatory. We talked about New England being able to get that top seed and Miami are also trying to find a wild-card position. It'll be a very interesting game.