Pack fits for Kap
Kevin Cadle tells us if revenge will be enough for the Packers to beat the 49ers in San Francisco.
Last Updated: 09/09/13 12:22am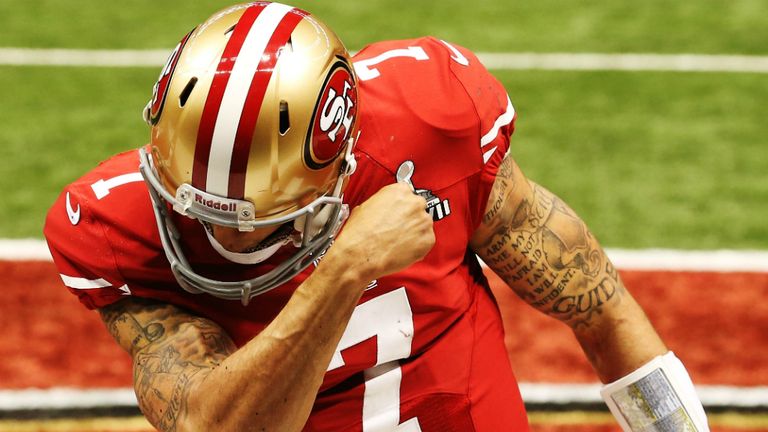 It's a superb start to NFL Sunday's on Sky Sports, with our second game being a match-up between two of the NFC's big hitters.
An early chance of revenge for the Green Bay Packers after they were dismantled in the play-offs in San Francisco last season, but the 49ers will want to make sure they pull off a similar result.
Our man Kevin Cadle is back with his big-game previews and here he takes a look at what will decide this game.
Green Bay Packers @ San Francisco 49ers - Sky Sports HD2 from 9pm
The Packers will be desperate for revenge.
Mike McCarthy sent his defensive staff down to Texas A&M where 'Johnny Football' was playing to speak with the coaches there and learn all about the read option - how it's played and how to defend it and everything else
I think their first two games are against teams who play the read option well with the 49ers and Colin Kaepernick and then Washington with Robert Griffin III.
I think that's why they had Vince Young in there for a little bit to get them used to playing against that type of quarterback.
So these first two games against teams who were strong in the read option last year will tell us a lot about Green Bay's defence against that system.
On offence, they've drafted running back Eddie Lacy and if he can give them a running game then you've got a Packers team that can run and pass the football.
On the defence they've lost guys but if you look at how they were playing then maybe they needed that change anyway.
San Francisco, we know has a great defence , they're solid on offence so when you look at the overall package as far as consistency goes then you've got to like what the 49ers are bringing.
It's going to be real hard, a difficult talks for Kaepernick to repeat last year's performance - it'll be interesting to see how his chemistry develops with Anquan Boldin and how that comes about.
But it's going to be difficult for him if the Niners lean on him as much as they did - asking the guy to run 100-odd yards a game - if you've got to run 100 yards a game in order for your team to win then you're in trouble.
With Anquan Boldin, all his catches have to be tough catches because he doesn't have the ability now to separate himself from defenders so every time he made a catch he had someone hanging off his shoulder or off his neck or something., but he still concentrated and made those catches.
They're now looking at playing the tight end Vernon Davis out wide more often in order to give Kaepernick more options to throw to as he may not get as much success running the ball now teams will have seen him in action.
Cadle's call:
I've still got to go for San Francisco - they're at home and they just seem to have a more consistent overall team and set of skills to bring, and we're not sure how Green Bay's defence will handle Kaepernick even with a summer to learn.