NFL play-offs: Kevin Cadle previews this weekend's NFC Divisional Round matches
Big Kev would like to see the 49ers contest the NFC Championship game against rivals Seattle.
Last Updated: 11/01/13 11:55am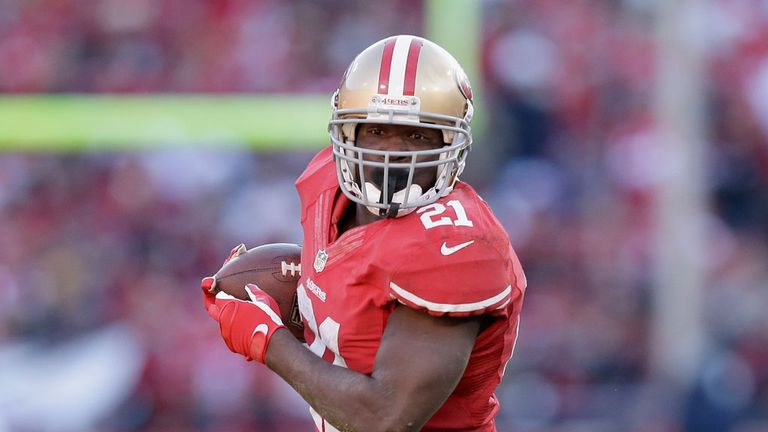 Sunday's match-up sees the Seattle Seahawks, who upset the Washington Redskins, travel to Atlanta to take on the Falcons in their own back yard - the Georgia Dome.
Green Bay Packers (11-5) @ San Francisco (11-4-1) - Sun, 1am Sky Sports 1HD
The Packers lost their first game of the season to San Francisco, but that's a long time ago. These teams have gone through different up and downs throughout the season.
This is a head-up battle. Seeing how Adrian Peterson was able to run on the Green Bay Packers, I think that sheds a lot of positive light for Frank Gore.
It'll be interesting because Colin Kaepernick is going to be a completely different quarterback. It's good that last week the Packers had a chance to face Joe Webb as it gives them an idea of having to face someone who can run like Kaepernick, but I think you're talking about a completely different level of quarterback.
It's Kaepernick's firast play-off game but he will be alright. He's been out there enough. This will be his eighth start of the year. It's a big advantage being for him at home. He'll be able to move the ball against the Green Bay defence.
I don't think the Green Bay defence will stop him. Clay Matthews III is starting to come around. It helped having Charles Woodson back, Tramon Williams is there, so they are starting guys back in there who have been injured or in and out during the season
It's major plus for them having a game last week, having a warm-up. Having this week to make some more corrections and getting guys more physically ready. It bodes well for their defence.
Kev's Preference: That's a toss-up. That's a hard one there. I like Aaron Rodgers but I'll go for San Francisco.
Seattle Seahawks (11-5) @ Atlanta Falcons (13-3) - Sun, 5.30pm Sky Sports 2HD
Atlanta, just like the Dallas Cowboys, are a team who you just don't knowv what they are going to do week-in, week-out.
They've had a lot of close battles which they have got through this year. They know how to win the close ones so it helps on that account.
I think there's a lot of pressure on Atlanta to win this game, because every year they've always had double figure wins under Mike Smith. But when it comes to the play-offs they've been one and done.
There's a lot of pressure on Atlanta to see this through.
This is a very good defence that Matt Ryan is going up against. We saw that in the final three quarters of the game against the Washington Redskins, when this defence woke up. When they woke up the Redskins were null and void for the rest of the game.
You'll see a different Seattle defence this time around in that they'll be ready from the beginning of the game. It is a very good receiving corps they'll be going up against so they'll know they have to be switched on or they could be in for a long night.
Kev's Preference: Seattle Seahawks