Show some respect
Kevin Cadle says the Steelers need to respect the football if they are to stay in the play-off hunt.
Last Updated: 20/12/12 3:38pm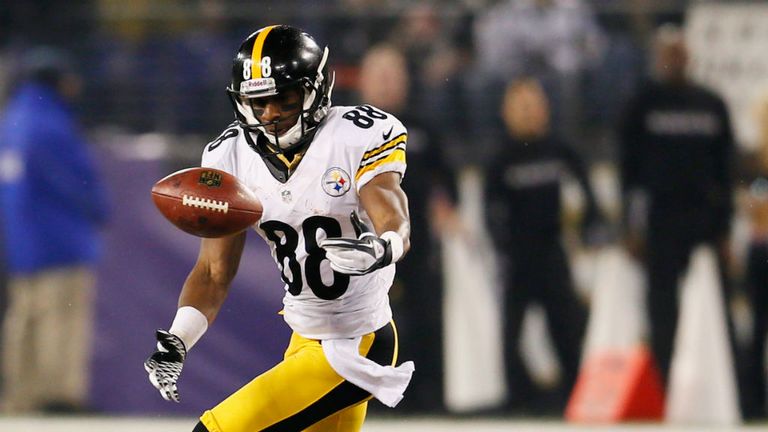 The first clash in Sky Sports' NFL double-header on Sunday sees the Cincinnati Bengals travel to Heinz Field to take on the Pittsburgh Steelers.
The Bengals have won five of their last six to move above their rivals in the race for an AFC wildcard and the Steelers know that they must win in order to keep their post-season hopes alive. Our NFL expert Kevin Cadle thinks Pittsburgh can get it done if they take better care of the ball.
Cincinnati Bengals (8-6) @ Pittsburgh Steelers (7-7), Sun 5.30pm, Sky Sports 2HD
The Cincinnati Bengals are in form and the main reason for that is their defence, which has been outstanding in the last six games.
The defence has given up an average of 12 points and less than 300 yards total offence over the past six games, which is the best in the NFL.
But offensively there are a lot of questions about what's happening. Last week against the Eagles the defence created six turnovers if you include the blocked punt. That's the only time the team scored, when the defence put them in a position to get it done.
I think offensively I'm looking at Cincinnati and I'm thinking they need to do a better job. The defence have found their niche, but offensively they need to find themselves.
I don't think they need a whole lot of yards from Andy Dalton, but they need a better completion percentage and need to be better on third down.
BenJarvus Green-Ellis is doing a tremendous job of running the football, especially over the last six weeks. He's had four straight 100-yard games. In the past six weeks only Adrian Peterson has rushed for more yards than he has.
Combination
Earlier in the season Dalton and receiver AJ Green was such a hot combination and that has really cooled down. Either Green needs to get it back on or Dalton or one or two of the others need to get that passing combination going. Running the football they are fine, but passing the ball it's going to come down to Dalton.
As for the Steelers, the last four or five games they have averaged less than 65 yards a game on the ground, the highest they've had as a team is 65 or 67 yards. So they don't have any running game and they're just depending on the pass and they are turning the ball over at an alarming rate.
That's the thing that is killing them - if they turn the ball over then Cincinnati are going to be able to take advantage and they are going to find themselves in trouble. They have to respect the football.
Pittsburgh's No 1 problem right now is respecting the football. If you respect the football then other things can continue to happen. As soon as you disrespect it and lose the ball your defence is out there and you can't dictate the stats you have offensively.
They have to do a much better job of taking care of the football.
Kev's Call... This is a tough one. I've got to go Pittsburgh just because Pittsburgh owns this team - they have won five in a row.
They just have ownership over them and I don't have that great faith in Andy Dalton versus what they have to offer on the Steelers' sidelines. I'd love to see Cincinnati win, but Pittsburgh has it.