Pack up for good
Kevin Cadle previews the first part of Sunday's live double header on Sky Sports 2HD
Last Updated: 15/11/12 8:38pm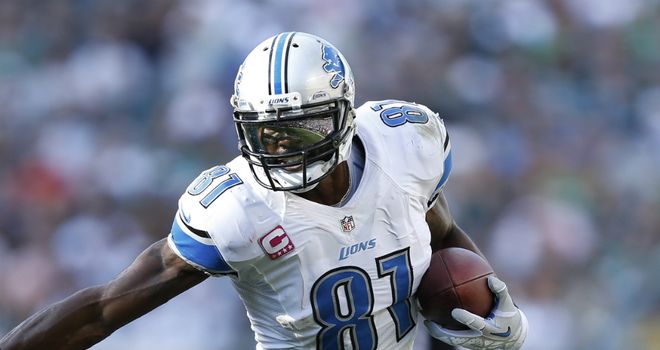 Both sides are chasing the Chicago Bears in what has turned out to be a highly competitive division this season but Kevin Cadle sees this one as clear-cut.
Green Bay Packers (6-3) v Detroit Lions (4-5), Sun, 6pm, Sky Sports 2HD
These division rivals don't like each other and the one-sided recent history of this fixture doesn't help - the Packers have won 12 of the last 13 meetings.
Green Bay quarterback Aaron Rodgers has enjoyed playing the Lions during his career with 16 touchdown passes in seven appearances against them.
Detroit's offence right now is just a stat machine, the team are not winning consistently. Matthew Stafford is a good quarterback but he's not among the top tier which consists of Rodgers, Peyton Manning, Tom Brady and Drew Brees.
Stafford is in the level below with Eli Manning (who was part of the elite but is having a down year), Joe Flacco and those sort of guys. The difference is championships; Rodgers, Manning, Brady and Brees have all won Super Bowls.
The Packers are coming off their bye week and it was at the perfect time for them because they've had a lot of injuries this season. Nearly every week Rodgers has been a receiver down.
The extra break has given them a chance to heal and try to improve some aspects of their game, defensively I think they had some work to do in preparation for facing Lions receiver Calvin Johnson.
Teams who have tried to stop Johnson in the past have been very unsuccessful doing so and, if you focus too much on him, it creates opportunities for other players, it is a double-edged sword.
The Lions' offence is ranked second in the NFL and that's not just about Johnson, other guys are contributing.
What they have lacked since Stafford and Johnson came together is a consistent running game to complement their aerial threat.
Mikel Leshoure has come into the backfield this season and been very inconsistent, it has been the same story for quite a while in Detroit no matter who the head coach has been.
Kev's call: I've got to go with the Green Bay Packers in this one, I think there will be plenty of points scored but the Packers will win comfortably.