The real McCoy?
Kevin Cadle says that Colt McCoy's injury is the least of Cleveland's problems when they face Pittsburgh.
Last Updated: 08/12/11 8:47am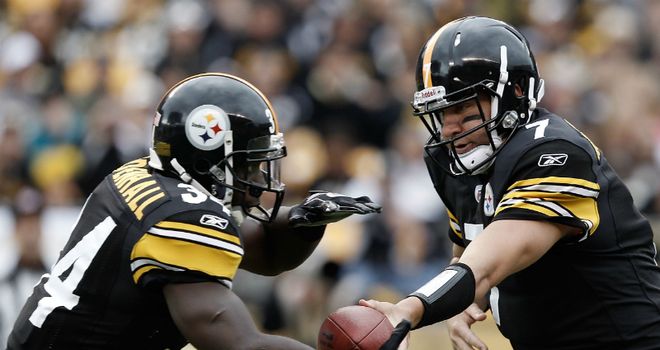 Colt McCoy's sprained knee just adds to the problems the Cleveland Browns face against the Steelers. They are in a bit of trouble for this game and McCoy's injury is just another negative for this team.
This is not a good football team, they have a way to go to establish the right attitude and the only way they can get the right attitude is to get the players with the right capabilities.
They are years away from establishing that because the only way they are going to bring in talent is through the draft because not many players are looking to go to Cleveland.
They have their work cut out trying to get this programme off the ground. It is all about ability and Josh Cribbs is one player that has been a threat for them, he can take the punt from the kick-off but this year he has not really been as dynamic as he has been in years gone past.
The Steelers have a few injuries of their own but in their case they have the players to step up. LaMarr Woodley only played one quarter in their 35-7 rout of Cincinnati and he will probably miss this game too.
James Harrison comes back after being injured most of the season and he can get you three sacks in a game. You may have one guy going down but you have another player stepping in who gets the job done. That is the mentality that the Steelers always have had and they have the players to make that happen as well.
In that game against Cincinnati I was really impressed with their running game, they finally seem to have found that. In the last three games they have averaged about 116 yards a game rushing while the three previous to that was something like 86 yards. They are finding that balance that makes them a very difficult team to beat.
I think Mike Tomlin does a pretty good job of keeping them focussed on the job in hand. They may have a short turnaround this week but after this they have 11 days off to prepare.
They know what the deal is and if they blow it against a team like Cleveland then that puts them two games behind the Baltimore Ravens with only four games to go. That will make it virtually impossible for Pittsburgh to win the division.
They are in a good position though as they only really have one difficult game left and that is against San Francisco. So they need to keep that focus and get out there and get the job done.
Kev's Call
As long as Pittsburgh don't do what Baltimore has done in the past and overlooked that easier opponent, then I think they will win this.



The Cadle Guy
Colt McCoy - Let's see what Colt McCoy does. He is 0 and 7 in divisional places but let's see what he does against this Pittsburgh team. Can he get any better or will he stagnate? This is an important rundown for him in terms of what the Cleveland Browns will do for the quarter back position - will they stay in with this draft or will they go and get somebody else?