Fast ground at Goodwood
Last Updated: 02/08/14 10:41am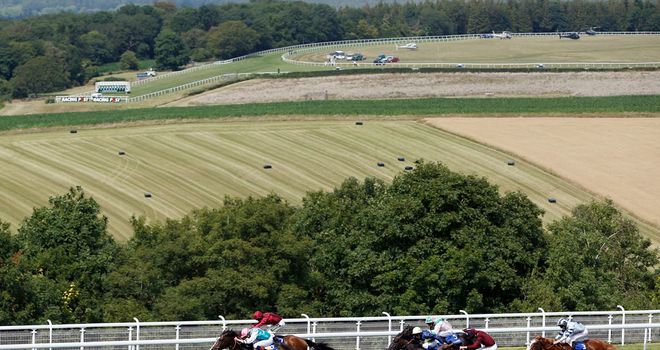 Goodwood: Good to Firm for the final day
The going remains Good To Firm at Glorious Goodwood after a dry night and up to six millimetres of overnight watering.
Seamus Buckley, Goodwood's Clerk of the Course, said at 9am: "We watered the straight, the bends and other sections of the round course with up to six millimetres between 7pm yesterday and 5.30am.
"It was dry overnight and, while we have had one or two spots of rain early this morning, it has not amounted to anything. There is the possibility of some light rain mid morning.
"The ground feels much the same as it was yesterday morning and the Going Stick average is 8.2. The course has stood up remarkably well to the first four days of racing at Glorious Goodwood.
"We have taken down the rail on the top bend which was three yards out and therefore have fresh ground on the inner there for the Group One Markel Insurance Nassau Stakes.
"The groundstaff have worked around the clock to produce the best possible going for the horses and I would like to thank them for all their efforts.