Soccer AM: Alan Stubbs, Theo Barklem-Biggs and Juliet Oldfield and the Strypes in studio
Last Updated: 30/08/13 3:26pm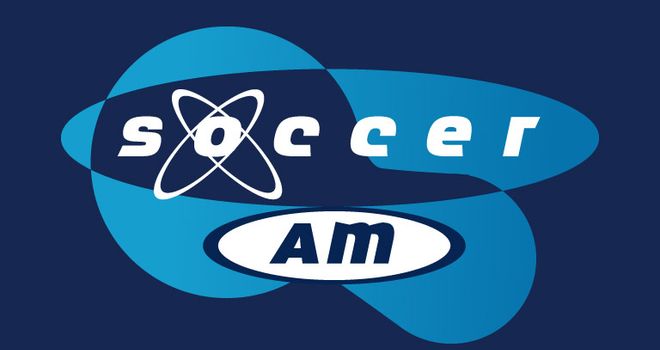 Stubbs, Barklem-Biggs and Oldfield and the Strypes chat to Helen and Max
Ex-Everton, Bolton and Celtic defender, and now Everton coach, Alan Stubbs is on Soccer AM.
As well as bringing you the best goals from the Premier League, Champions League, Capital One Cup, Football League and Scottish Premiership, Helen and Max will be chatting to Stubbs, Theo Barklem-Biggs, Juliet Oldfield and The Strypes on Saturday morning.
Stubbs, who was interviewed for the Everton manager's job when David Moyes departed in the summer, will give the lowdown on how Roberto Martinez is settling in at Goodison Park, and his thoughts on how his former mentor, Moyes, is doing at Manchester United.
Plus, Barklem-Biggs and Oldfield will chat about their film Borrowed Time, while up and coming indie-rock band The Strypes will talk about music and football.
That's only half the fun coming your way, though, as there's also this lot to look forward to...
- Sunderland Fans enter the Luther Blissett Stand
- Inside Portsmouth - how the club has changed now it's a fan-owned club
- Behind the scenes of The Fantasy Football Club
- Mikel Arteta on his Arsenal team-mates
- And Rocket is on Twitter once again
For all that and more, don't miss Soccer AM, 10am, Saturday, Sky Sports 1 and Sky 1, or at 11am on Sky 1+1 (channel 172).