Goals on Sunday: Former England defender Danny Mills is in the studio
Last Updated: October 28, 2013 9:43am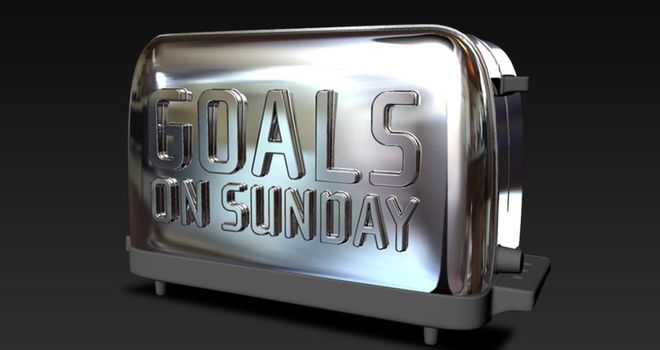 Goals on Sunday: 10.30am, Sky Sports 1
A member of the new FA Commission will be on this week's Goals on Sunday.
Former England defender Danny Mills was appointed to the panel by Football Association Chairman Greg Dyke recently, so should elaborate on what his role entails when he joins Ben Shephard and Chris Kamara in the studio.
Plus, Mills - who won 19 England caps and played at the 2002 World Cup in Japan and South Korea - also made 51 league appearances for Manchester City between 2004-2009 so may assess the their title chances ahead of their game with Chelsea.
The former full-back should also reminisce about days with Leeds - where he helped the Elland Road club reach the Champions League semi-finals - Charlton - with whom he got promoted to the top flight in 1999 - and Norwich.
Mills will reflect on Saturday's big games in the Premier League, too, including manager-less Crystal Palace versus table toppers Arsenal, Man United at home to Stoke, Southampton against Fulham and Norwich's fixture with Cardiff.
The 36-year-old could also offer his thoughts on Sir Alex Ferguson's headline-making autobiography - but he will definitely be on hand to answer some of your Twitter questions, so send then in now to @GoalsOnSunday.
Watch Goals on Sunday, 10.30am, Sky Sports 1.