Grayson wanted to sign Johnson
Last Updated: 22/08/14 4:32pm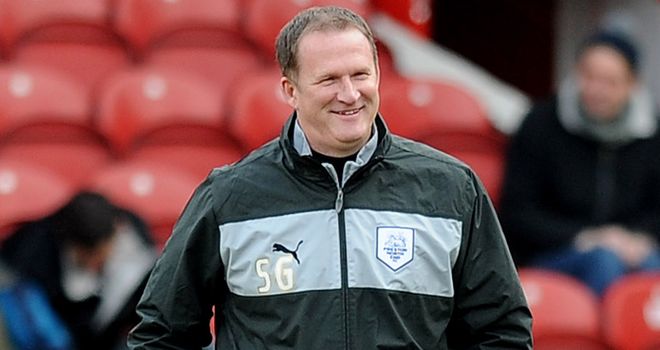 Simon Grayson: Wanted to sign his opposition number
Simon Grayson has revealed that he was keen on signing Lee Johnson had he not been appointed as Oldham's manager.
North End boss Grayson has revealed that Johnson, a midfielder he admired, was training with his squad just before Latics made him the Football League's youngest manager in March 2013.
"I nearly signed Lee a couple of times and even before he took the job at Oldham he wanted to do some training to keep fit," said Grayson.
"And I was very surprised that a few days later he got the manager's job. I told him he should have stuck to playing!
"I didn't know him that well. It was more just talking about maybe coming training and with other clubs I was at. It (management) is obviously ingrained in the family history with his dad (Gary Johnson) at Yeovil again now. He's picked up a lot of tips from his dad and he's doing a good job."
Johnson, now 33, guided Oldham to safety in his first full season at the helm following an impressive string of results to close out the campaign.
However, since January, he has lost James Tarkowski, Jonathan Grounds, Korey Smith and James Wesolowski and has had to rebuild at SportsDirect.com Park this summer.
It has certainly been a steep learning curve for the ex-Bristol City manager but Grayson, who himself dipped his toe into the managerial waters at a relatively young age, has been impressed by his counterpart.
"Lee's got experience with his dad that he can relate to but he's also got good staff around him," the ex-Leeds manager added.
"I'm sure he'll be the first to admit last year was a big full step in terms of his first full season but I'm sure he'll keep progressing. Hopefully he has a decent season after the weekend."