Flitcroft admits McCourt interest
Last Updated: 04/08/14 3:41pm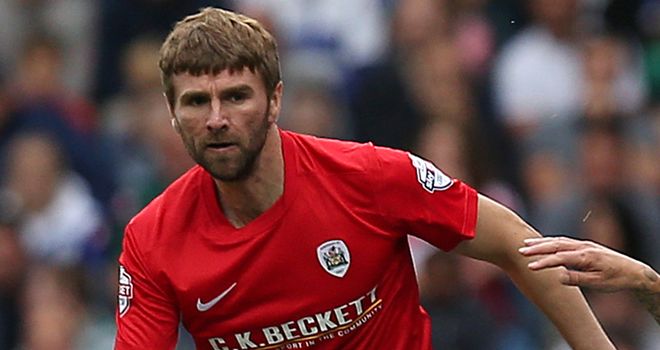 Paddy McCourt: Could join Bury
Bury have expressed an interest in Paddy McCourt, although David Flitcroft acknowledges the Northern Irishman may be lured back home.
The 30-year-old former Celtic midfielder is a free agent following his departure from Barnsley this summer and Flitcroft confirmed the Shakers were one of a number of clubs keen on the man nicknamed "The Derry Pele".
Flitcroft brought McCourt to Oakwell in August 2013 and a possible reunion could be on the cards at the JD Stadium.
However, the Bury boss also knows McCourt retains strong family ties over the Irish Sea, which could prove to be the biggest factor in his decision.
"Paddy's had some good offers back home and abroad," said Flitcroft, speaking to the media following a 3-3 draw with Rochdale on Saturday.
"It's a possibility still. I know Paddy probably better than anyone in terms of football and his heart might rule his head on this one or his head might rule his heart. I'm not sure which way it will go.
"One thing I know with Paddy is he will always go home; he's got a good family at home and he'll always want to end his career at home on a high.
"But he does enjoy the English challenge and it's a tough decision either way. We're still in negotiations with Pad and we'll see how that goes."