O'Connor pens Crawley deal
Last Updated: 24/07/14 2:39pm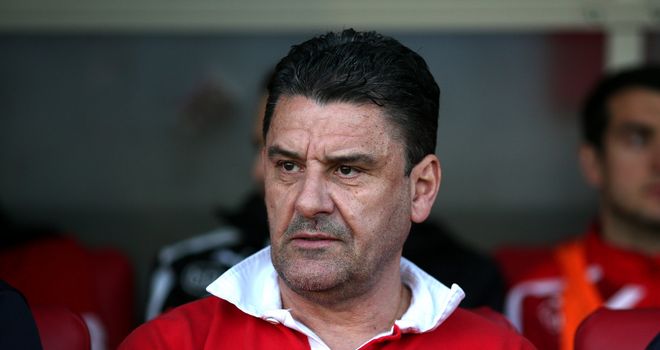 John Gregory: Impressed by Emmett O'Connor
Crawley Town have signed Canadian midfielder Emmett O'Connor on a one-year contract.
The deal, subject to international clearance, will give the 21-year-old his first professional contract.
O'Connor had been on trial with the Red Devils since the start of pre-season after playing for Scarborough City Celtic in the Ontario Soccer League last year.
Manager John Gregory said: "Emmett was recommended to us, paid his own way over here to try and earn himself a contract and he has really impressed myself and the staff here."
Breaking news, transfer gossip, line ups and goal alerts from your football club - delivered direct to your mobile. Sign up for Sky Sports Alerts