Hill upbeat despite defeat
Last Updated: 23/07/14 3:29pm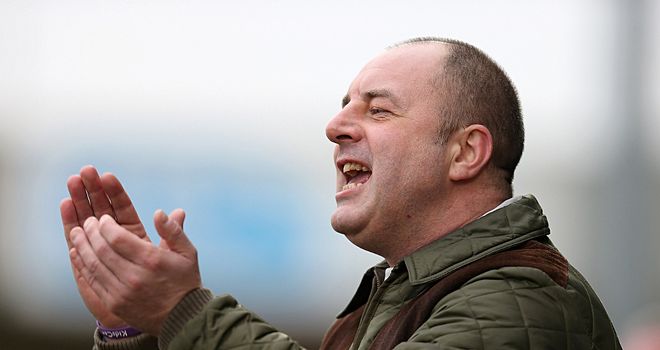 Keith Hill: Taking positives from loss
Keith Hill took heart from the efforts of several promising young players during Rochdale's 2-0 pre-season loss to Bolton at Spotland.
Hill took the opportunity to give some of Dale's future stars the chance to face high-class opposition in the shape of Championship outfit Wanderers and was not disappointed with how they responded.
"The game was really encouraging from my perspective, when you look at the young players that were playing," Hill told Dale Player. "It's in games like these that they can earn their stripes and it gives me a lot of thoughts going into the season.
"I'm really pleased with the work-out and if you look at the line-up for Bolton, arguably it's their starting line-up, and the same can be said with respect to my line-up. I've got no fear of playing these young players and they won't let me down.
"Johny Diba, who's 16, was in goal, and I was really pleased with his contribution. Like I said, I'm really encouraged with the performance. I'm not really concerned about results.
"I do believe that we created chances, although probably not in the first half. I think there was a little bit of a misunderstanding from some about what it was that was expected from the younger players, but we tried to solve that at half-time and I think we grew into the game, definitely."
Breaking news, transfer gossip, line ups and goal alerts from your football club - delivered direct to your mobile. Sign up for Sky Sports Alerts