More social media woe for Coles
Last Updated: 23/07/14 12:23pm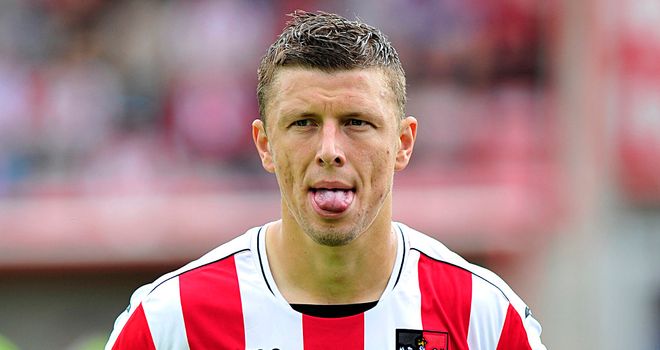 Danny Coles: Lands in more hot water
Exeter defender Danny Coles has once again been warned by the club for his conduct on social media.
This latest incident follows last month's controversy when the 32-year-old sent an abusive message to a 14-year-old boy via Twitter during England's World Cup match against Uruguay.
Shortly afterwards Coles was stripped of his captaincy by the Grecians and placed on the transfer list, as well as fined two weeks' wages.
The player later apologised and subsequently deleted his account, however Coles was caught last week by supporters posting offensive language between himself and a team-mate via a different social media site.
A statement on Exeter's official website said: "Exeter City Football Club were made aware of the use of unacceptable language on social media by Danny Coles on Tuesday this week.
"Although this was in the context of what he believed to be private banter with his team-mates and he was unaware it would be visible to all, the club has once again reminded Danny Coles of his obligations to the club and the wider football community and the importance of using appropriate language on social media at all times.
"The club would like to apologise to anyone offended by Danny Coles' language and the matter will be discussed further on the team's return from Brazil."
Last December, Coles blasted fans who cheered when he was substituted during Exeter's League Two match against Bury.
Breaking news, transfer gossip, line ups and goal alerts from your football club - delivered direct to your mobile. Sign up for Sky Sports Alerts