'Big year' ahead for Oliver
Last Updated: 22/07/14 2:04pm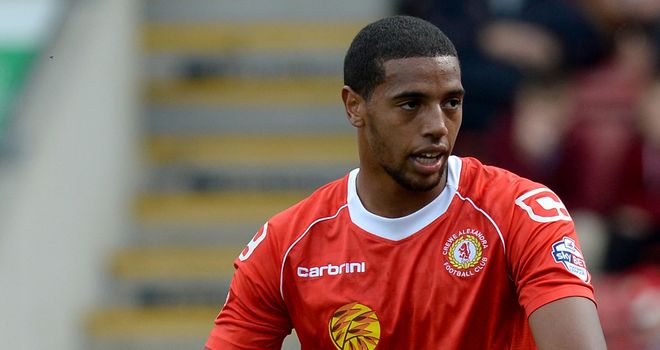 Vadaine Oliver: Has his boss' backing
Crewe manager Steve Davis is backing striker Vadaine Oliver to return to top form after suffering a stop-start campaign last season.
The 22-year-old arrived at the club with a big reputation after scoring 13 times for Lincoln in the Conference a couple of seasons ago, but only managed two goals for Alex in Sky Bet League One.
Niggling injuries halted his progress and Davis is keen to bring him along slowly this time in the hope that he can show his true worth.
"He's had his first 45 minutes or so, but is a little bit behind the others, so we just have to be cautious with him and don't want to be setting him back, because he had setbacks last season," Davis told the club's official website.
"We want to make sure he's fit going into the start of the season, because it could be a big year for him."
Breaking news, transfer gossip, line ups and goal alerts from your football club - delivered direct to your mobile. Sign up for Sky Sports Alerts