Parkinson hails new duo
Last Updated: 21/07/14 12:13pm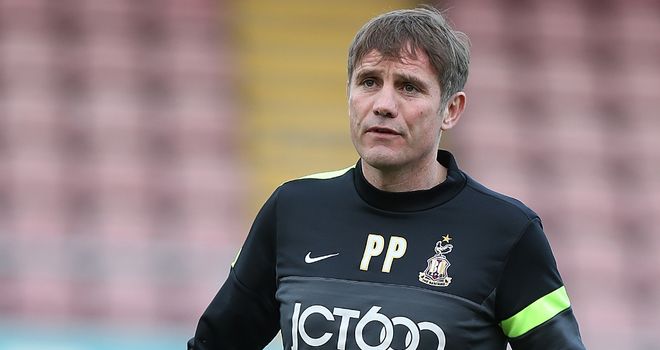 Phil Parkinson: Impressed by pair
Phil Parkinson singled out Billy Clarke and Gary Liddle for special praise after Bradford's 4-0 win against Shelbourne on Saturday.
Summer signing Clarke scored twice while fellow new-boy Liddle impressed in a holding midfield role.
Parkinson told the club's official website: "When you come to a new club, you want to get off and running as soon as possible whether it be a league game or a pre-season game.
"Because of that, I was really pleased to see Billy get his two goals. His all-round performance was good and he needs to take a lot of credit for it.
"I know Gary Liddle did excellent for us in that holding role. He is very, very good at that - he didn't give the ball away.
"He picked up the right positions when the opposition had the ball. I felt he did excellent in this game."
Breaking news, transfer gossip, line ups and goal alerts from your football club - delivered direct to your mobile. Sign up for Sky Sports Alerts