Brown keeping an eye on Cort
Last Updated: 21/07/14 12:17pm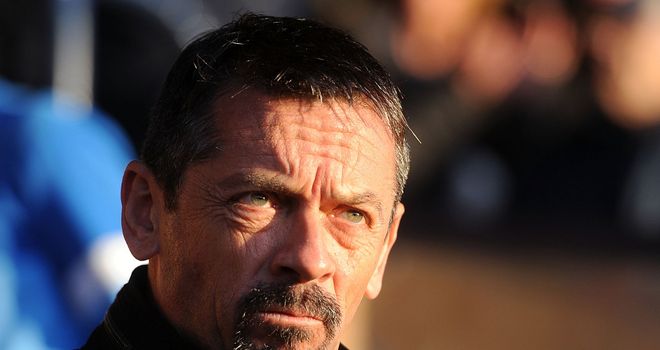 Phil Brown: Casting his eye on trialists
Southend boss Phil Brown will take another look at trialist defender Leon Cort after he featured in the 2-1 defeat at Braintree.
Gavin Hoyte, Roman Michael-Percil and Dan Leadbitter were also involved against the Conference side.
Brown told the club's website: "We're making up numbers with trialists at the moment and some of them impressed. Leon was short of a bit of match fitness but he'll be back in.
"They all did what they could but we have got to make the decisions that benefit the club and help us progress, so we'll speak to them all over the next couple of players."
Breaking news, transfer gossip, line ups and goal alerts from your football club - delivered direct to your mobile. Sign up for Sky Sports Alerts