Sheridan knows his new captain
Last Updated: 07/07/14 6:35pm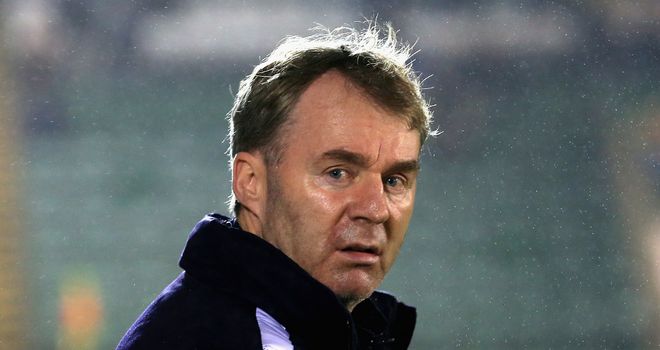 John Sheridan: Pleased with his squad
Plymouth manager John Sheridan is still looking to improve his squad as he plans for life without the departed Conor Hourihane.
The former skipper left the Pilgrims to join Barnsley and Sheridan has revealed that although he is still looking to replace him, both as a midfielder and as a captain, he feels his squad is in good shape as the preparations continue for the 2014/15 season.
Speaking to the club's official website, Sheridan said: "I'm pleased with what I've got so far.
"I think that all I need now is a number two 'keeper and a central midfield player; if I get them in, I'm more or less happy, although I still think that there's one or two places where I need to strengthen.
"I'm in the process of talks and I would like to get them for training before the pre-season games start.
"I know who my captain will be. I'll have a chat with the players and then the player who I think it should be - I don't think there will be a problem.
"It's not always the most vocal player that I think should be captain because if you've got three or four players that are vocal on the pitch, they'll usually get a grip with the quiet ones."