Appleton wants more signings
Last Updated: 07/07/14 6:34pm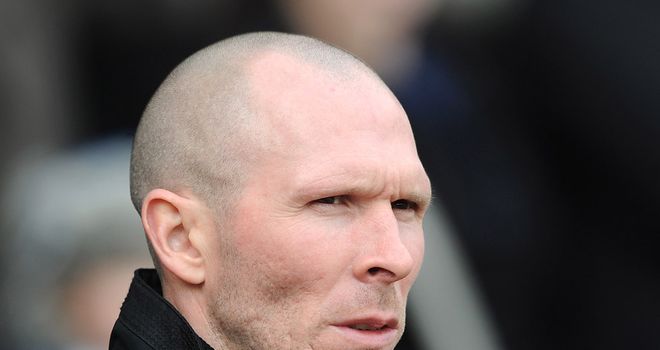 Michael Appleton: Giving his players a chance
Oxford boss Michael Appleton is keen to add more players to his squad but is prepared to give the current group a chance to impress.
Appleton took over at Oxford on Friday, following a change in ownership and has already set about finding players to improve the squad he has inherited from deposed manager Gary Waddock.
Speaking to BBC Radio Oxford, Appleton said: "I've had a chat with the football staff. It's important we recognise who they've identified already.
"There are numerous players I've identified myself and spoke to Mark briefly about."
He added: "More importantly, it's about recognising where we need to strengthen and the reasons we need to strengthen the squad.
"It's a small squad and a young squad. We'll be looking to do something as quickly as possible.
"I'll certainly get a good look at players who are in the building. I think sometimes, when a new manager comes in, players who are at the football club and want and deserve an opportunity probably get neglected a little bit.
"It's an opportunity and a clean slate for everyone. I want to do things as quickly as I can but am mindful of the fact that there's some good talent here anyway."
The former West Brom, Portsmouth, Blackpool and Blackburn boss also admitted that he has a lot to prove as a manager and following short stints at all of his previous clubs, he is in this one for the long haul.
He said: "It was so important that when I came back into the game I chose the right club.
"I see this is an opportunity to really get my teeth into something. It's almost like a fresh start for me. I suppose I'm almost doing my apprenticeship again.
"I just want to be successful, and if I'm successful then I'm going to be here for a while. After I left Blackburn, I knew that wherever I went next I had to stick around for a while.
"There have been lots of other opportunities for me, but this just felt right and hopefully I've come to the right club at the right time.
"They've certainly got me at the right time. I'm very hungry, very ambitious and I want to use those qualities to hopefully take Oxford through the leagues."