Ainsworth happy with a point
Last Updated: 29/03/14 9:11pm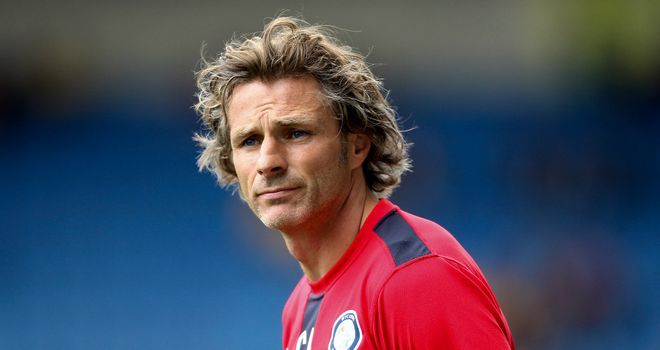 Gareth Ainsworth: Delighted with stalemate
Wycombe boss Gareth Ainsworth was delighted to come away with a point in the 0-0 draw with Scunthorpe.
Iron manager Russ Wilcox broke a Football League record for the longest ever unbeaten run for a new manager in the stalemate.
"Not many teams come to Scunthorpe and do that, so it is a really big point for us," Ainsworth said.
"Other results have gone for us too, so our destiny is still very much in our own hands.
"We changed our game-plan for this game.
"We knew if we came and tried to play Scunthorpe at their game, they would beat us. Better teams than us have come here and lost doing that.
"We came to try and stifle Scunthorpe. We worked hard on the new system in midweek and it has worked.
"As the minutes ticked by the players could see it was working and became more and more confident with it. They made sure it worked. I think in the end it was us who had better chances to win it."
Ainsworth also saluted his make-shift centre back pairing of Aaron Pierre and Danny Rowe.
He added: "This was only Aaron's second game for us there and it was Danny's first. We only brought him in on loan from Rotherham this week. I hadn't seem him play but he was recommended to me by their boss Steve Evans, who is a friend of mine.
"I thought Aaron and Danny were both tremendous for us."