Cod Army loss puzzles Alexander
Last Updated: 22/03/14 9:24pm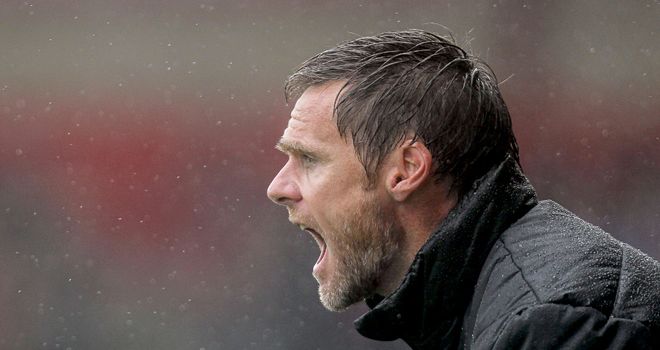 Graham Alexander: None too pleased
Graham Alexander conceded his Fleetwood side had been well beaten following a 3-0 defeat at Exeter.
Jon Parkin's own goal set Exeter on their way midway through the first half before Eliot Richards' quick brace in the second period put the gloss on Exeter's first home win in five and a half months and dealt a blow to Fleetwood's promotion aspirations.
"It was not good enough," Alexander said. "All three goals were set pieces which is a massive disappointment given the amount of work we do on them.
"We didn't compete at the level we should be competing at. We were out-battled and out-played.
"There was one individual out there that did everything he had to do, which was Nathan Pond.
"I thought he was outstanding. But it looked like it was easier for Exeter to get the three points than us.
"The lads are hurting in there and so they should be.
"There was nothing in the game before the first goal - it was quite a flat game and the first goal gave them a lift.
"We didn't really recover from that up to half-time.
"In the second half we showed a bit more energy and had a couple of opportunities, but then we shot ourselves in the foot by giving a poor corner away and not defending it properly.
"We caused them problems in the second half, but we can't start to play when you are 3-0 down.
"It is a sore one. People will look at ourselves and be asking if we have got a soft chin."