'We need Jack back'
Thommo says England burned themselves out against Italy
Last Updated: June 25, 2012 4:08pm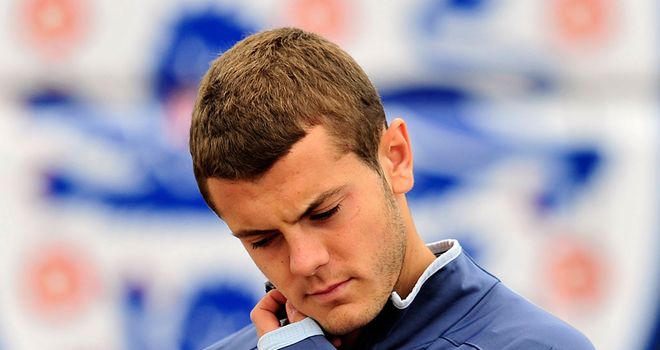 Wilshere: the Arsenal youngster was a big miss for England at the Euros, says Thommo
Football Betting

Football Betting

£10 Free Bet
Phil Thompson believes England can improve their ball retention levels once Jack Wilshere returns to the team.
"We are going to find it hard in the away games so we need these players to come through, maintain possession and have other teams chasing us."
Phil Thompson Quotes of the week
The Arsenal midfielder missed this summer's Euro 2012 Finals in Poland and Ukraine due to a long-standing ankle injury.
Roy Hodgson's charges struggled to keep possession in the 20-year-old's absence and spent much of Sunday night's clash with Italy, which they lost on penalties, forlornly trying to pluck the ball from the Azzurri's creator-in-chief Andrea Pirlo.
Soccer Saturday pundit Thompson believes Wilshere's footballing ability will make a significant difference in the World Cup qualifying campaign, which begins against Moldova in September.
But he gave a stark reminder that the technical levels in the English game are inferior to its global counterparts and that more work must be done with players at a young age.
"Jack Wilshere is one to look forward to coming back, and let's hope he does," Thommo told Sky Sports News. "He is as near as we've got to Andres Iniesta and Xavi and maybe to Pirlo as well.
Maintain
"With Wilshere, Frank Lampard and Gareth Barry out, we were always going to have trouble keeping the ball, but we seemed behind Poland and Ukraine in terms of keeping possession.
"We are going to find it hard in the away games so we need these players to come through, maintain possession and have other teams chasing us.
"Roy has done great to remove the cliques we had within the camp. He has brought back a unity but we need better quality and ball retention for the World Cup qualifiers."
Thompson continued: "It is not an England problem, it is an English problem; further down the line, the under 19s and the under 21s [have technical deficiencies as well].
"We have to have better academies. Germany have progressed rapidly from not having a great youth system and they have developed and come past us."
Haunt
England showed how effective a high-tempo game can be during their second-half comeback against Sweden in the group stages, but Thompson thinks that ploy caused the Three Lions problems against Italy.
"What we have always given is great passion and desire, but that's come back to haunt us," added the former centre-back, who amassed 42 England caps during his career.
"We have done a lot of chasing in this tournament and I think against Italy that Steven Gerrard and Scott Parker - two guys that had done most of the running - were out on their feet with 20 minutes to go. We then sat too deep and that allowed Italy a vast amount of possession.
"We were all pleased by the commitment that they showed and I thought playing in the quarter-final against Italy we had a chance, but it was like one game too many; the effort and determination which got us through had drained a lot of our major players."