Inside Edge...
Specialist advice to help you get the most out of your game
Last Updated: 28/02/13 10:43am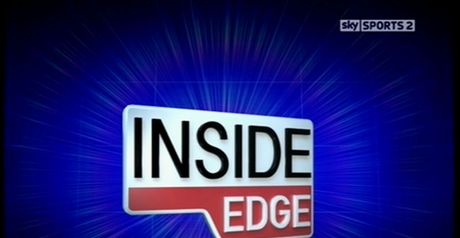 Do you want to bowl like Broad? Strike it like Strauss? Catch like Collingwood? Then 'Inside Edge' might be able to help.
Each week Cricket AM will team up with a specialist in one aspect of cricket with the aim of lifting your game to the next level.
As well as covering the basics of batting, bowling and fielding the series will delve deeper into the finer arts that help to give professionals that extra edge on the field.
And don't worry if you miss an episode because you'll be able to catch up with every episode right here, enabling coaches and players alike to perfect all-round techniques.
WATCH THE LAST EPISODE
Series archive
PART
DESCRIPTION
LINK
Ten
Steve Harmison: how to bowl with pace
CLICK HERE
Nine
Chris Taylor: how to field in the deep
CLICK HERE
Eight
Robert Key: how to bat against spin
CLICK HERE
Seven
James Foster: keeping up to the stumps
CLICK HERE
Six
Robert Croft: how to bowl off-spin
CLICK HERE
Five
Rob Key: how to play quick bowling with ease
CLICK HERE
Four
Dominic Cork: how to baffle batsmen with swing
CLICK HERE
Three
Chris Read: how to master the art of wicket-keeping
CLICK HERE
Two
Ian Harvey: how to bowl the perfect slower ball
CLICK HERE
One
Paul Collingwood: how to become a fine fielder
CLICK HERE
Most Popular
Features

Chris Woakes gave a 'bowling under pressure' masterclass on this week's Game Changers.

We take a look back at the past seven days and pick out the heroes and zeroes in the sporting world.

Yorkshire may dominate the County Championship for years to come, says Dominic Cork.