50 best decisions
Have your say and help us pick the greatest ever decision in sport
Last Updated: 13/08/13 10:59am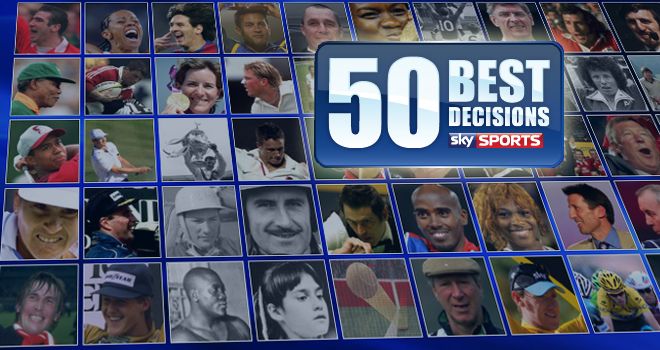 Vote for your favourite best decision in sport
Skysports.com wants your help to find the best decisions ever made in sport!
Good decision making is at the heart of sport - a split-second decision can turn a game on its head and a long-term strategic decision can alter the course of a career or even the direction of an entire sport.
This summer Sky Sports is celebrating those great decisions in sport. Our experts, including Michael Atherton, Jamie Carragher, Miles Harrison, Ed Chamberlin and Nasser Hussain, have come up with what they think are the '50 best decisions' in sport.
Your job is to vote for what you think is the best of all time. Voting closes on 14 August 2013.
From Fergie's decision to buy Eric Cantona in 1992 to the invention of Twenty20 cricket, the list is extensive and we need your vote to help decide which sporting decision was the best.
So you can read about all fifty decisions and vote for your favourite here