Transfer news: Sunderland boss Gus Poyet still hoping to sign Fabio Borini
Last Updated: 15/08/14 5:30pm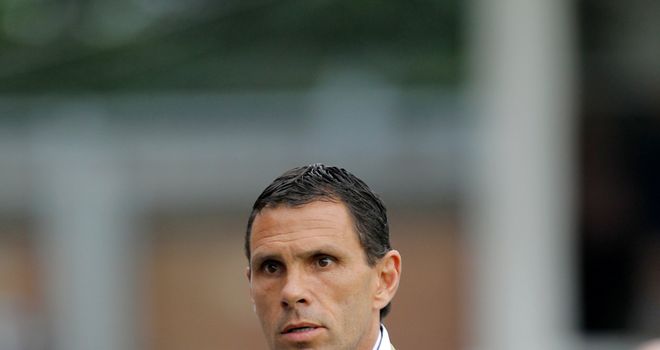 Gus Poyet: Hopes Fabio Borini deal can be completed soon
Football Betting

Football Betting

Bet with Sky Bet
Sunderland manager Gus Poyet is hoping to complete the signing of Liverpool forward Fabio Borini but admits they may have to set a deadline.
The Uruguayan is confident of securing Borini's signature for a club record fee of £14million, and hopes to complete the signing - alongside a few more - before the transfer deadline.
He said: "Things are still ongoing. We, like any other club, including Borini in this, we are trying to do a few more things if possible.
"If the player, the quality, the personality is the right one we always want to be interested in players like Fabio, so I'm sorry but we need to wait.''
The Sunderland manager also remained coy on whether the signing of Oscar Duarte will be completed.
Poyet added: "We're trying. I had a list today of 64 players that have been somehow linked to us.
"I think that I'm a football person, I think I know most of the football players but I can tell you that at least 10 I don't know who they are, where they're coming from or who put it through.
"There are players as well that we can afford so we will have a few more… like I said all the managers will push for a little bit more all the time."
More games that matter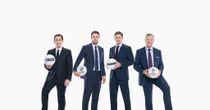 Click here to see Sky Sports' unrivalled schedule of live Premier League fixtures
Poyet added that he was excited by the arrival of Will Buckley, who he managed at his previous club Brighton & Hove Albion.
"We've been looking at players with a lot of pace and impact as well. I know him well, very well," he said.
"When he arrived for the first time at Brighton, he had one style of play. We used to call it his way. Then we made him understand that he needed to play a certain way for our team and take advantage.
"There's certain things that were important and I'm convinced that he was one of the players that improved the most during the time we were together so, I saw him the last couple of days, looking good so I'm really looking forward to see him showing everybody how important he can be for us."