Huff victorious in Curitiba
Chevrolet dominant once again in Curitiba
Last Updated: 23/07/12 8:31am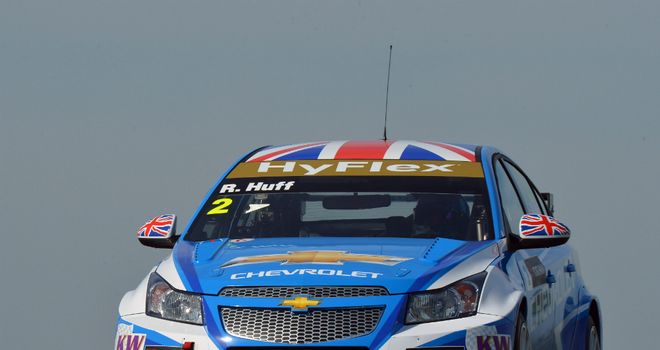 Rob Huff: Took victory in second race at Curitiba
British driver Rob Huff claimed victory in race two at the eighth round of the World Touring Car Championship in Curitiba.
Huff overtook Gabriele Tarquini on the 11th lap, the Italian also falling behind Huff's team-mate Alain Menu as Chevrolet secured a 1-2 finish.
The result means that Huff is now 27 points behind championship leader Yvan Muller, also of Chevrolet, still on top with a total of 287.
Earlier Muller had been forced to settle for third in race one as Muller claimed the opening victory at the Brazilian venue.
The three Chevrolet Cruze cars of Muller,Alain Menu and Huff completed took the podium spots with Muller at that point extending his lead in the drivers' championship to 30 points.
The trio finished the race in the same positions they had started it, with Huff holding off a challenge from Tarquini, who was forced to settle for fourth place.