Biffle blasts through in Texas
Season points-leader grabs victory in Samsung Mobile 500
Last Updated: April 15, 2012 1:07pm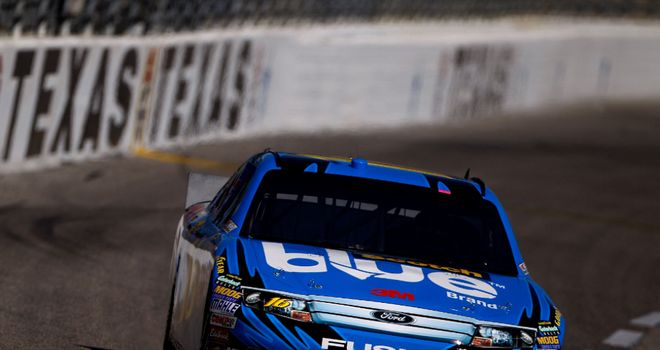 Greg Biffle: Chalked up the 17th victory of his career
Greg Biffle claimed victory in the Samsung Mobile 500 at Texas Motor Speedway on Saturday to bring to an end a 49-race run without a win.
Biffle broke through to pass Jimmie Johnson's Chevrolet with 30 laps to go and claim victory for owner Jack Roush after the latter had led for 156 of the 334 circuits.
"We knew it was a matter of time before we were going to win one of these things", said season points-leader Biffle after claiming his 17th career victory.
"We've been running so good. Catching the 48 at the end, it was all I had to be able to get to him. It seemed like when we got to him, it was too easy."
Hendrick driver Johnson finished 3.2 seconds behind in second and Mark Martin came home third in a Michael Waltrip-owned Toyota.
Jeff Gordon and Roush driver Matt Kenseth finished fourth and fifth, while polesitter Martin Truex Jr was sixth after leading for 68 laps.
For Hendrick Motorsports it was the second race in a row that Rick Hendrick narrowly missed out on claiming his 200th victory.
"It's nice to be running well. It's nice to be in this position," Johnson said. "But I want to get back to our winning ways really soon."