Justin Wilson hoping to leave hospital soon after California smash
Last Updated: 21/10/13 6:52pm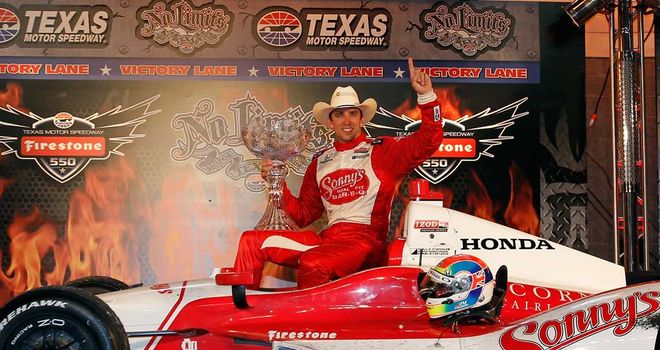 Justin Wilson: Triple fracture of pelvis
British driver Justin Wilson is hoping to be released from hospital in California by Tuesday after fracturing his pelvis in the IndyCar season finale.
Wilson also bruised his lung in the crash at Fontana.
Wilson will not be able to put any weight on his right leg for at least six weeks, but the injury - three separate fractures to his pelvis - will not require surgery.
Wilson's accident came two weeks after three-time Indianapolis 500 winner Dario Franchitti fractured two vertebrae, his right ankle and suffered a concussion in a crash at Houston.
It is also Wilson's second serious injury in two years. He broke a bone in his back in a 2011 crash that sidelined him more than two months.